24/05/2012
Montesquieu, Smith & Marx not that different in their thoughts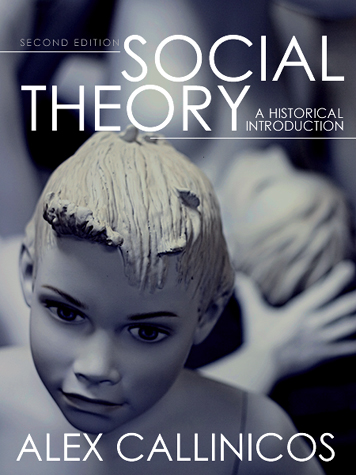 Picture taken hazardous from the internet, but maybe an interessting book???
part of application no. 17971/11 send to European Court of Human Rights 15 March 2011
Hoopman for the Netherlands
Great thinkers all recognised the dangers of concentrating power in a relatively small group of people. From different angles and in different contexts, the "big three" have all given their vision of this: Montesquieu (1689 – 1755,) Adam Smith (1723 –1790) and Karl Marx (1818 – 1883.)
Montesquieu could perhaps be considered the founder of the political separation of powers. Adam Smith knew that an economy profits from individual initiative and maximum participation, with the result that economic communication remains in balance because of mutual competition. Adam Smith can, in a sense, be seen as wanting to keep the economic concentration of power under control by means of a kind of "economic separation of powers". Mergers and the endless buying up of companies is at odds with this. How can you sum up Karl Marx's ideas? Maybe he can be regarded as the scientific founder of "social equality". The isolated role of money in society has alienated man from this social equality so that he lives in a kind of permanent and anxious isolated exile.
For me, these basic precepts do not contradict each other. Rather, they are complementary and integral. It would seem as if we have taken the separation of powers too literally. In the sense of: we are responsible for this and now you are trying to cast doubt on our independent way of working. I don't interfere in your business either, do I?
What I am trying to say is that the separation of powers has taken on dogmatic/technocratic features, and, as a result, the comparative outsider no longer has access to the place that theoretically regards each human being as equal. It makes little difference whether this concerns politics, the economy or the judiciary. By delegating this, specialists/winners keep you at arm's length because you are, basically, a danger to the "establishment". Money reinforces the separation of powers, because if you have money today, you let that money communicate for you and you yourself remain inviolable. At the same time, money has reduced the dependence of others, which, in many cases, is extremely positive. The real political and economical trick is to strike a dynamic balance between these. If the market of politics, the law and economics are a meeting of equals with different responsibilities, then we must leave our ivory towers (the technocratic separation of powers) to safeguard what unites us, and we should all, on the basis of our own responsibilities, watch over and strengthen this meeting of "equals". This can only come from the inside, awareness is not something that you can impose on others.